New Research Shows Teens are Re-Thinking the Future of Work
JA/Citizens 2023 Survey of High School Students Reveals Their Career Aspirations; Economic and College Concerns; and Overall Financial Preparedness
Author: Kelsey Matzinger
Work Readiness
Published: Monday, 01 May 2023
---
Sharing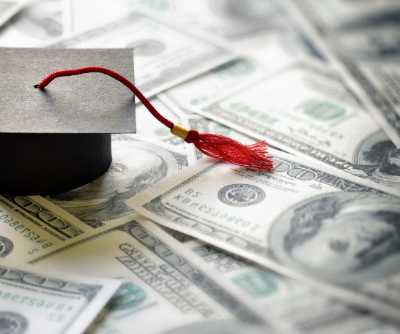 Image caption: A graduation cap sitting on money.
Have you applied for any scholarships yet?
What are you going to major in?
Are you excited for football season? The team is looking really good this year!
These are questions high school students get asked, but none of them are as important as "Are you able to afford college?" or "Are you going into a career field where you can pay off your loans quickly?" In today's world, teens are increasingly exploring alternatives to the traditional higher education route, making these questions more crucial than ever. That's why Junior Achievement and Citizens conducted a study to gain insight into where teens' thoughts are when it comes to the cost of higher education.
Many teenagers see a successful future when it comes to their confidence in their ability to compete for the jobs of tomorrow. In fact, 57% of teens expressed confidence in their skills to do so. However, financial concerns are top of mind for many, with 70% indicating worries about the costs associated with pursuing education after high school.
Interestingly, the survey also found that the majority of teens believe an Associate's or Technical Certification is sufficient to get a good job, with 76% in agreement. This indicates that teens are not necessarily prioritizing a traditional four-year degree as a means to achieving their goals.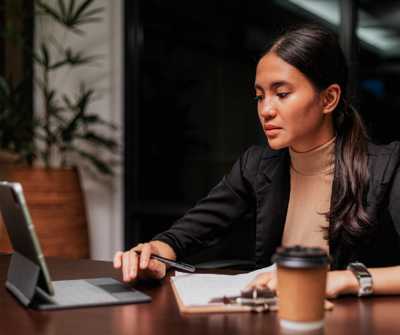 Image caption: An entrepreneur working at her desk.
The survey also found that teens are open to non-traditional paths to success, with 61% stating they would rather start their own business than have a traditional job. This preference for entrepreneurship is an interesting development and may suggest that teens are becoming more interested in taking control of their own careers.
Another trend that emerged from the survey is the growing influence of social media. With 40% of teens considering a career as a social media influencer, it is clear that this is a profession that is increasingly attractive to young people. As social media becomes more important in modern marketing strategies, it is likely that this trend will continue to grow.
However, the survey also highlighted the rising cost of living that is impacting families across the country. Over 60% of teens (63%) reported that their families have had to do without due to rising prices. This is a concern that may influence their education and career choices, as many may feel they need to prioritize immediate financial stability over pursuing their long-term goals.
It is clear that financial barriers are shaping the decisions teens make about their futures, and that the cost of pursuing education may be deterring some from pursuing their dreams.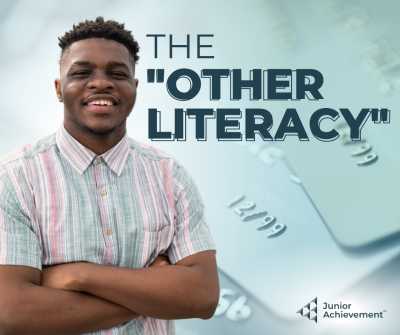 Image caption: The "Other Literacy"
WHAT CAN WE DO ABOUT IT
The survey suggests that teens are confident in their abilities but are grappling with the costs and practicalities of achieving their goals. As such, it is more important than ever to provide young people with the resources they need to navigate these challenges and realize their full potential.
One way to support young people in achieving their goals is by providing them with access to affordable and quality education. With the rising cost of higher education, it is important to explore alternative options, such as trade schools and community colleges. These institutions often provide high-quality training in specific fields and can lead to well-paying jobs with fewer financial burdens.
Another way to support teens is by promoting financial literacy and providing them with the tools they need to manage their money effectively. This can include offering information through JA Connect on budgeting, saving, and investing, as well as resources for managing student debt.
Additionally, encouraging entrepreneurship and providing mentorship and resources for starting a business can help teens achieve their goals while also providing them with valuable skills and experience. This can include JA Connect activities or programs like JA Launch Lesson or JA Company Program.
Ultimately, it is important to recognize the unique challenges that teens face in today's economic landscape and to provide them with the resources and support they need to navigate these challenges successfully. By investing in the education and well-being of young people, we can help ensure a bright and successful future for all.
To learn more about JA financial literacy and entrepreneurship programs, please visit jausa.ja.org/programs/index.
We use cookies to provide you a personalized experience. How we do this is by analyzing user behavior on our site and sharing data with our advertising and analytics partners. You consent to our cookie policy if you continue to use this website.