Empowering the Future
Celebrate National Non-Profit Day with Junior Achievement
Author: Kelsey Matzinger
Corporate Responsibility
Published: Thursday, 17 Aug 2023
---
Sharing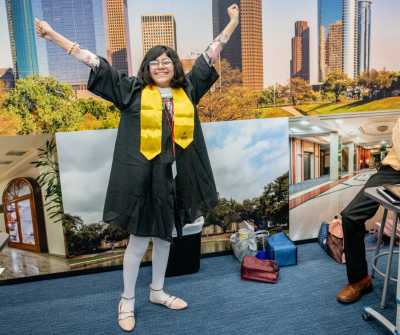 Image caption: Our engaging and experiential learning programs brings smiles to students who participate.
In a world often consumed by its relentless pace and individual pursuits, there exists a unique breed of organizations that stand as beacons of hope, dedicated to serving the greater good and fostering positive change. National Non-Profit Day, celebrated on August 17th, serves as an annual reminder to acknowledge and celebrate the invaluable contributions made by non-profit organizations in various domains. We are one of those organizations that has been impacting lives for over a century.
Who is Junior Achievement?
We are a global non-profit organization that was founded in 1919, and our mission has been to inspire and prepare young people to succeed in a global economy. Headquartered in Colorado Springs, Colorado, JA USA operates in over 100 local JA Areas across the nation, and together we are the nation's largest organization dedicated to giving young people the knowledge and skills they need to own their economic success, plan for their futures, and make smart academic and economic choices. We reach millions of students annually through our engaging and experiential learning programs. Our three core pillars focus on financial literacy, work readiness, and entrepreneurship education.
Pillar One | Financial Literacy: Equipping the Next Generation
In an era where financial complexities are ever-increasing, equipping the younger generations with essential financial literacy skills is vital. We address this need through programs that focus on budgeting, saving, investing, and understanding credit. These programs empower students to make informed decisions about their personal finances, ensuring they have a solid foundation for a secure future.
We use cookies to provide you a personalized experience. How we do this is by analyzing user behavior on our site and sharing data with our advertising and analytics partners. You consent to our cookie policy if you continue to use this website.