JA Inspire Career Expo 2020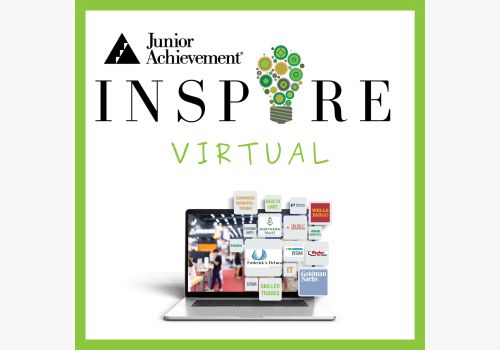 JA Inspire is more than a career fair, it brings together the business community and local schools and is designed to help launch middle school students into their futures: high school, college, and careers beyond. (Grades 6-8)

When: Tuesday, December 08, 2020
Where: VIRTUAL
Time: 9:30 AM EST
Imagine if you had been given the rare opportunity to learn about different careers and explore your passions before entering high school... Wouldn't that have inspired you to pursue your dreams sooner?

JA Inspire is an exciting new program, the first of its kind, specifically targeting eighth graders. This program will help launch middle school students into their futures, including high school, college, and careers.

After three explorative in-class lessons, including a personalized career assessment, over 6,000 eighth grade students will attend an interactive VIRTUAL career expo, exposing them to various industries, career opportunities, and required education levels. JA Inspire provides students the rare opportunity to explore potential career paths for the high-wage and high-demand jobs in our local community.

We are looking for companies and individuals who care about the future leaders in our community, who are willing to sponsor this program and/or become virtual exhibitors at the career expo, which is scheduled for December 8, 2020. Together we can forge the critical link between school and the workplace, opening students' minds to what is possible and the steps they will need to take to achieve success in the future.

More information about this year's virtual event will be shared soon!
Need More Information?
For more information about this event, please contact
Erin Sicker
"Junior Achievement reinforced concepts for me to remember later in life."
Junior Achievement Student
"I thought the experience was amazing. The presentation was unlike anything I've seen."
Junior Achievement Student
"Junior Achievement has given me a sense of what adults go through with budget issues."
Junior Achievement Student
"I liked how the Junior Achievement volunteer explained his job to us."
Junior Achievement Student